Get more from fitness
Workout the way you want, and get the most from the latest fitness equipment, group workouts and dedicated support from our certified experts. Your membership includes everything you need to make fitness part of your life.
A MEMBERSHIP THAT FITS AROUND YOUR LIFE
With our Full Access Multi Club membership you can use any club, any time (subject to club terms & conditions).
FITNESS FIRST CLUB
You'll find everything you need to get fit and stay motivated at any Fitness First club. From Freestyle™ areas and group exercise studios to our expert team of personal trainers, membership at Fitness First makes it easy for you to stay on track with your fitness ambitions. You will also find at our clubs the highest quality facilities, club design and value-added finishes that will make your workout experience all the more enjoyable. It's not just fitness, it's a lifestyle.
Membership Details
Membership length
You get the most value from fitness when it's part of your everyday life. That's why we offer a 12-month membership as standard. We also have shorter-term options available as we recognise that circumstances don't always allow for such a commitment.
Ways to pay
You can pay for your membership through monthly auto debit on Credit Cards. Up-front payment options are also available. We also accommodate exclusive rates for our corporate partners.Prices inclusive of VAT charges. VAT is applicable to all transactions as per local law. For more information visit the FAQ page.
Recommend us to a friend
Training with a friend is fun, and evidence shows that it keeps you motivated too. If a friend joins on your recommendation, you and your new training buddy will both benefit. Ask a member of the team for details.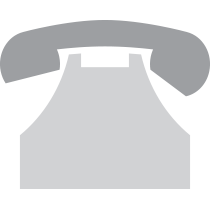 Click the link below to select a club and we'll call you back at a time that suits you.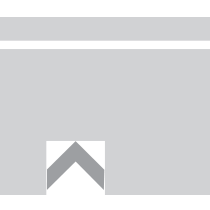 Ask in club
Any questions? Call in at your nearest club and we'll give you the answers.
Corporate Membership
From improved motivation to sharper decision making, a fitter workforce can go further in their careers – and make a difference to your business. Get the most out of your team with a Fitness First corporate membership.
FREQUENTLY ASKED QUESTIONS- Membership
How old do I have to be to join Fitness First?
To join a Fitness First club in the UAE you must be 16 years old and above. To promote fitness as part of your lifestyle from early age we offer a Junior Membership with the supervision of a Personal Trainer or parent/guardian. Our Community Clubs have also family membership options where you can enjoy your time with your kids following our club guidelines and Child Care Policy.
How much is membership at Fitness First?
Membership rates vary depending on the type of package that is best suited for you, corporate rates are also available. Please contact your preferred Fitness First club where our staff will be happy to discuss the various membership options available. Find a club
How do I pay for my Fitness First membership?
Most members pay through auto debit on Credit Cards however Up-front payment options are also available. We also accommodate exclusive rates for our corporate partners.