Our three studios are home to three very different training experiences – lifting, boxing, and high-intensity classes.
If you're looking to lose weight and get stronger – experience the lift studio
If you want to improve your overall conditioning and agility – experience Boxx studio and classes
If you're looking to increase your endurance and speed –experience the x45 studio and classes
If you want to maximize fun, results, and variety– try them all!
Clubs
XFit Town Center
Be a part of the most dynamic and niche fitness community in Dubai! Try your first class for free! XFit offers unique variety, fun, high intensity, convenience, motivation, and RESULTS! A 3-in-1 boutique studio A Fitness experience like no other...
XFit Uptown Mirdif
The XFit Lift Studio is specialized for those looking to lose weight and get stronger. Refine your skills and become a better athlete. Be part of our community and try your first class for free!
Flexible Programs
With over 60 classes for different muscle groups, you can choose one of our programs* to get closer to your goals
We provide an unlimited training environment, enabling you to train in a variety of Fitness First classes, working on various muscle groups, in over 60 classes, 7 days a week.
*Our prescribed programs that help you drive results based on your individual goals.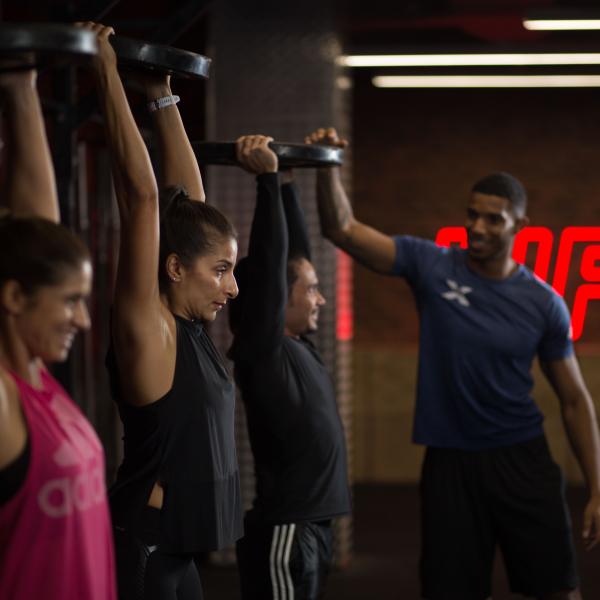 Our Coaches
All our instructors are certified and provide the highest level of professional training.
Book your Class
Check out the Fitness First classes timetable through the MyFitnessFirst app.