Don't take our word for it, here're what some of our members have to say about the results they've achieved.
Radha Shah
Fitness First Member (Burjuman Center and Motor City)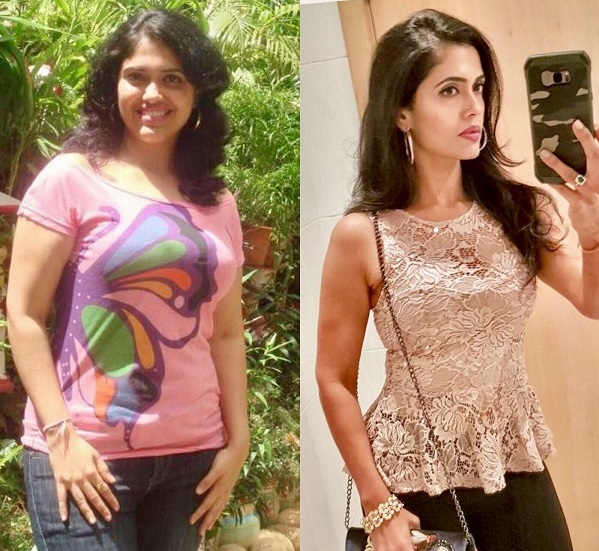 RADHA SHAH – MY PREGNANCY WEIGHT LOSS
I am Radha Shah; a 37 year old Indian women living in Dubai, U.A.E for the last 10 years and working for a UAE based airline.
I recently won the Mrs. India Worldwide Title in New Jersey on 8th October 2017. The event was hosted at Royal Albert Palace, Grand Ballroom, New Jersey. I also won the Chairman's Award for Mrs. Professional. I am extremely grateful to have represented the Indian community living in the UAE at an international pageant.
My Weight Loss Journey
Although I did not have to be thin for this contest (as the focus was on overall personality rather than beauty), I wanted to be in shape, be fit and feel confident about myself. I have always had issues with my weight right from childhood. I grew up as a chubby overweight kid and my weight kept fluctuating during my teens and 20s. After my pregnancy, I gained 15 kilos and couldn't get rid of it for 3 years. That's when I thought enough was enough! I was going to make it happen. No more making new year resolutions to only break them. I needed action! In the past, I have been on fad/crash diets and lost weight but put it all back in a blink. This time I wanted to do it the right way but had no clue where to begin.
During the same time, my friend encouraged me to come to Fitness First Burjuman with her for a free trial class. I was introduced to Rhea Aquino – Fitness First Consultant, who explained the different membership options and gave me a tour of the gym facility. I was really very impressed with the facility and the variety of classes offered at Fitness First. I decided to join the gym and make a commitment to myself to embark on a new way of living life in a healthy way.
I was fortunate to have met the best expert Personal Trainers – Ana Guscina and Louisa Batt at Fitness First – Motorcity Branch. They changed my whole fundamentals of fitness and healthy lifestyle. I have learned so much about exercising and eating right. They helped me lose 15 kgs (33 Pounds) in 4 months.
I focused a lot on strength and functional training which brought many changes to my mind, health, posture and stamina. I worked out 4 times a week for 1 hour. My Personal Trainer gave me a diet which involved fresh, wholesome and nutrient dense food. Honestly, I am stronger and fitter than I have ever been at any point in my life. I went from being size 14 to size 8 before the contest. My trainers motivated me to be super focused on my workouts which was customized to my needs. Achieving my goal wouldn't have been possible without such expert and passionate trainers.
There were days when I felt tired, unsure and low but I kept pushing myself to get up and go to the gym. I did not give up as I was noticing changes in the way I looked and felt. Even after winning the beauty contest I have continued with my training sessions with my Personal Trainer Anna and I am absolutely loving my workouts.
This is my third year with Fitness First and I am totally a gym addict now!
Personal Note
The pageant experience has been a defining factor in my life. This platform has offered wonderful opportunities to discover my strengths, desires, boost self-esteem and make a difference in the community I live in.
Looking back, I feel like joining Fitness First and getting expert guidance was the best investment I made for myself and family.
I have learned that it's never too late to be in shape and lead a healthy lifestyle. Most importantly find the right expert people to support you in your journey.