Don't take our word for it, here're what some of our members have to say about the results they've achieved.
Shilpa Rajan
Fitness First Member (IBN BATTUTA)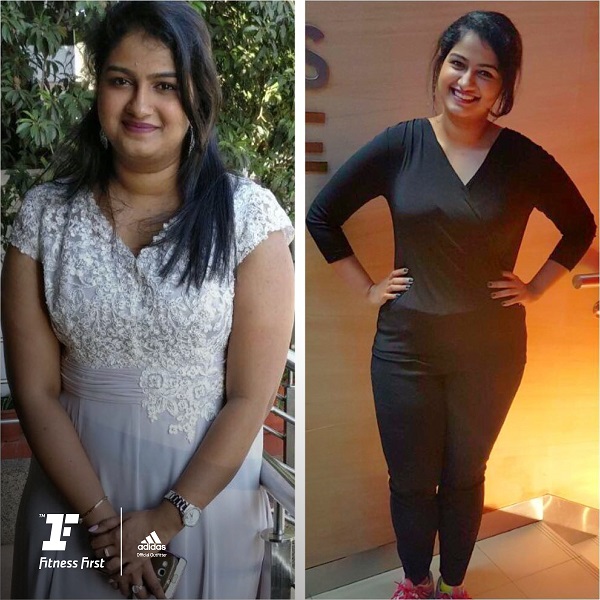 SHILPA RAJAN – MOTIVATION AND CONFIDENCE – MEMBER TESTIMONIAL
Fitness First member, Shilpa Rajan, shares how she overcame a lack of confidence through fitness and with the help of her Personal Trainer.
The thing is, I never saw myself as the size I was in the picture on the left. Maybe that was the problem.
Eventually, I started feeling really winded from doing the slightest activities. I realized that I hated taking pictures of just myself and never posted pictures of just me (which is why this is a little uncomfortable for me to share).
I joined Fitness First and tried to see if I could lose weight by myself. The problem with someone like me is the lack of knowledge and motivation to keep working hard on myself everyday.
That's where Vijobi Vakkachan (Personal Trainer, Ibn Battuta Club, Fitness First) came into the picture. I went to him because Fitness First offers 2 free personal training sessions. But I continued training with him for 4 months thereafter.
His knowledge of fitness and nutrition is incredible and he has been constantly pushing me to take my health seriously. Losing 14kg and gaining a supportive friend is not bad at all."
Shilpa Rajan
Fitness First Member, Ibn Battuta Club