Fitness First is proud to announce it's partnership with the following brands
ADIDAS
adidas has a clear mission: the brand strives to be the globally leading and most popular sporting goods brand. adidas Sport Performance divison's focus is mainly on innovation and technology. Being a true multi-sport specialist, you will have to search hard for sports we don't provide products for. adidas is everywhere where the best meet the best, like the FIFA World Cup or the Olympic Games, but also everywhere else around the globe where sports are simply played, watched, enjoyed and celebrated.
However, we are not just designing products for all kinds of sports. We are designing products for athletes. Athletes always strive for their personal best. Athletes find inspiration in sports no matter what they do. We help them to achieve their peak performance by making them faster, stronger, smarter and cooler.
MYZONE
MYZONE helps keep you motivated by offering accurate tracking of your effort levels through heart-rate monitoring. Through goal setting, social accountability, fun challenges and the opportunity to earn badges and climb status rankings, we make working out fun and engaging to help keep you on track. It's no secret that if you put in the effort required you'll get the results you want, and if you don't, you won't – MYZONE is here to help make sure you do!
SHUKRAN
Shukran, a Landmark Group's initiative, is the region's largest retail loyalty programme offering you great rewards every time you shop.

With Shukran, the benefits are plenty:
• Earn and redeem points across 55 brands and 1,500+ stores
• Earn and redeem them even during sale periods
• Enjoy member exclusive offer and invites
• Multiply your points and experience more privileges with the Standard Chartered Shukran Credit Card
To know more about the programme and the participating brands, visit www.ShukranRewards.com or call 800 SHUKRAN (7485726)
Register or apply for a new Shukran card at any Fitness First!
British Airways
British Airways flies to 199 destinations, 10 destinations in the UK, 106 in Europe and 83 in the rest of the world.
British Airways offers an extensive range of carefully selected hotels, car hire and experiences in a wide range of worldwide destinations available to book with flights from ba.com/holidays.
The airline is one of the world's largest international airlines carrying approximately 40 million passengers around the world every year.
The airline offers a choice of four cabins on the majority of its long-haul services.
The airline is investing in new aircraft, new cabins, new technology and new routes.
British Airways operates the majority of flights from Terminal 5, its home at London Heathrow. This terminal is capable of handling 30 million customers a year and is the size of 50 football pitches.
British Airways' home Terminal 5 has been recognised as the world's best terminal for the fourth consecutive year in the Skytrax awards.
LIVERPOOL FOOTBALL ACADEMY UAE
As one big Liverpool FC family we have a responsibility to provide young players around the world with access to the best environment and coaching possible, that's what we aim to achieve with our International Academies. LFC International Academies provide young players with an opportunity to develop, learning new techniques and skills, all under the guidance of our UEFA certified Liverpool coaches. By following the same curriculum that we deliver to our players at the LFC Academy UK, we can ensure that all participants get the very best football education from our coaching staff. We believe it's very important to develop a player's skills both on and off the pitch and our International Academies do just that. Our overall aims are to bring LFC to our young fans around the world and to demonstrate just how special our football club is. Wherever you are lucky enough to attend a LFC coaching programme we hope you have fun and enjoy learning how to play 'The Liverpool Way'.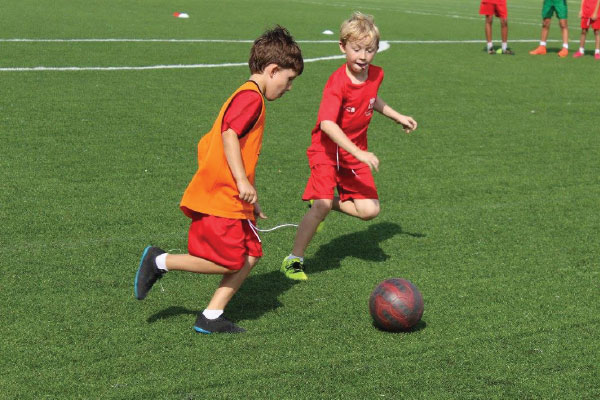 STEP UP ACADEMY
Established in 2011, Step Up Academy is one of the longest running and well established dance academies in the UAE. The SUA team consists of qualified dance instructors, offering various forms of dance. Each instructor participates in a comprehensive teacher training workshop every year to ensure they are up-to-date with the dance curriculum. SUA was the 1st school in the UAE invited to perform in DisneyLand Paris, as part of their "Disney's Performing Arts". they took 22 students to perform in April 2017. Step Up Academy hold annual; examinations in RAD Ballet, IDTA Tap & Modern, Gymnastics & Musical Theatre. We have got 100% pass rate in all examination sessions held.
www.stepup.ae