Fitness First is proud to announce it's partnership with the following brands
ADIDAS
adidas has a clear mission: the brand strives to be the globally leading and most popular sporting goods brand. adidas Sport Performance divison's focus is mainly on innovation and technology. Being a true multi-sport specialist, you will have to search hard for sports we don't provide products for. adidas is everywhere where the best meet the best, like the FIFA World Cup or the Olympic Games, but also everywhere else around the globe where sports are simply played, watched, enjoyed and celebrated.
However, we are not just designing products for all kinds of sports. We are designing products for athletes. Athletes always strive for their personal best. Athletes find inspiration in sports no matter what they do. We help them to achieve their peak performance by making them faster, stronger, smarter and cooler.
MYZONE
MYZONE helps keep you motivated by offering accurate tracking of your effort levels through heart-rate monitoring. Through goal setting, social accountability, fun challenges and the opportunity to earn badges and climb status rankings, we make working out fun and engaging to help keep you on track. It's no secret that if you put in the effort required you'll get the results you want, and if you don't, you won't – MYZONE is here to help make sure you do!
SHUKRAN
Shukran, a Landmark Group's initiative, is the region's largest retail loyalty programme offering you great rewards every time you shop.

With Shukran, the benefits are plenty:
• Earn and redeem points across 55 brands and 1,500+ stores
• Earn and redeem them even during sale periods
• Enjoy member exclusive offer and invites
• Multiply your points and experience more privileges with the Standard Chartered Shukran Credit Card
To know more about the programme and the participating brands, visit www.ShukranRewards.com or call 800 SHUKRAN (7485726)
Register or apply for a new Shukran card at any Fitness First!
British Airways
British Airways flies to 199 destinations, 10 destinations in the UK, 106 in Europe and 83 in the rest of the world.
British Airways offers an extensive range of carefully selected hotels, car hire and experiences in a wide range of worldwide destinations available to book with flights from ba.com/holidays.
The airline is one of the world's largest international airlines carrying approximately 40 million passengers around the world every year.
The airline offers a choice of four cabins on the majority of its long-haul services.
The airline is investing in new aircraft, new cabins, new technology and new routes.
British Airways operates the majority of flights from Terminal 5, its home at London Heathrow. This terminal is capable of handling 30 million customers a year and is the size of 50 football pitches.
British Airways' home Terminal 5 has been recognised as the world's best terminal for the fourth consecutive year in the Skytrax awards.
LIVERPOOL FOOTBALL ACADEMY UAE
As one big Liverpool FC family we have a responsibility to provide young players around the world with access to the best environment and coaching possible, that's what we aim to achieve with our International Academies. LFC International Academies provide young players with an opportunity to develop, learning new techniques and skills, all under the guidance of our UEFA certified Liverpool coaches. By following the same curriculum that we deliver to our players at the LFC Academy UK, we can ensure that all participants get the very best football education from our coaching staff. We believe it's very important to develop a player's skills both on and off the pitch and our International Academies do just that. Our overall aims are to bring LFC to our young fans around the world and to demonstrate just how special our football club is. Wherever you are lucky enough to attend a LFC coaching programme we hope you have fun and enjoy learning how to play 'The Liverpool Way'.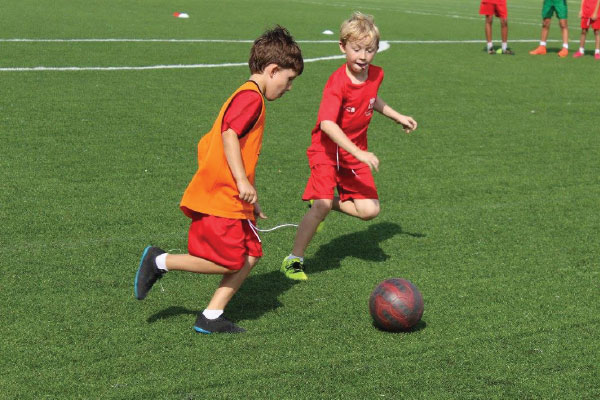 STEP UP ACADEMY
Established in 2011, Step Up Academy is one of the longest running and well established dance academies in the UAE. The SUA team consists of qualified dance instructors, offering various forms of dance. Each instructor participates in a comprehensive teacher training workshop every year to ensure they are up-to-date with the dance curriculum. SUA was the 1st school in the UAE invited to perform in DisneyLand Paris, as part of their "Disney's Performing Arts". they took 22 students to perform in April 2017. Step Up Academy hold annual; examinations in RAD Ballet, IDTA Tap & Modern, Gymnastics & Musical Theatre. We have got 100% pass rate in all examination sessions held.
www.stepup.ae
RACE ME
Race ME Events was set up in 2013 to position Dubai as a regional hub for triathlon and to stage international-standard endurance sports events for the growing sporting community in the UAE. Run by Paul Venn and Christian Berglehner, who have more than 40 years professional sports and event management experience between them, the company prides itself on it focus on the athlete experience. As triathletes themselves, the philosophy is triathlon by triathletes for triathletes.
Spartan Race
Spartan Race is innovating obstacle racing on a global scale. With more than 130 races around the world annually – we offer three core races each escalating in distance, obstacle count and challenge level. The Spartan Sprint (3+ miles/20+ obstacles), the Spartan Super (8+ miles/ 25+ obstacles) and Spartan Beast (12+ miles/ 30+ obstacles). Courses are riddled with signature obstacles: mud, barbed wire, walls, rope and fire. Challenge yourself to complete all three and become part of the TRIFECTA tribe.
Ironman 70.3
An Ironman 70.3, also known as a Half Ironman, is one of a series of long distance triathlon races organized by the World Triathlon Corporation. The "70.3" refers to the total distance in miles (113.0 km) covered in the race, consisting of a 1.2-mile (1.9 km) swim, a 56-mile (90 km) bike ride, and a 13.1-mile (21.1 km) run. Each distance of the swim, bike, and run segments is half the distance of that segment in an Ironman triathlon.
Pura
Pura was founded by Colm Carmody & Gavin Gleeson, two best friends for over 15 years. Both Colm and Gavin have been avid chefs for years over 30 years between them working in 5 star hotels and Michelin start restaurant across Ireland & the middle east. Gavin has somewhat put down the apron and picked up the dumbbell and body fat callipers but Colm still leans towards the Vacuum pac bags and sous vied machines. With Gavin's new found enthusiasm towards fitness and nutrition and Colms driving passion to create tasty healthy food pura is the new leading healthy lifestyle food company in Dubai. Pura ditched the old idea of calorie counting for Macronutrient counting witch gives a more personalised meal plan that yields better results for anyone on it. To date every client that has followed the pura plan has reached their desired results and usually in record time. Gavin himself has lost over 50KG to date and Colm 20KG. We think the proof is in the pudding right here. The pura food concept is Simple, Clean food, clean body!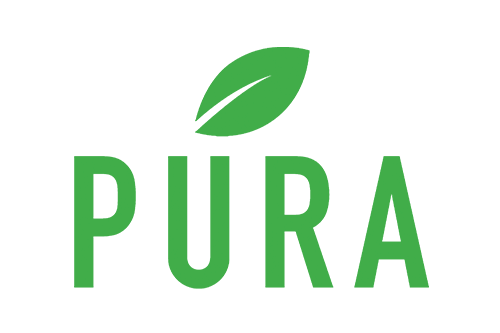 Z & M
Teams of highly experienced nutritional experts have created a product range for conscious health & fitness enthusiasts who want their supplements to be as natural as possible. Z&M Natural Nutrition is completely GMO FREE. Just as nature intended. The experts have gone to great lengths to ensure the products include the best ingredients from nature with minimal use of chemicals. Created for people who suffer from allergies or have strict dietary requirements.
The vision is to provide the most innovative natural nutritional supplements across the United Arab Emirates. Manufactured in EU using highest quality raw ingredients in a GMP accredited laboratory. On a mission to showcase more bio-available products at affordable prices. Z&M Natural Nutrition packages provide all the key vitamins and minerals your body needs to perform at its best. Improve your healthy eating habits and enhance your exercise routine. Helping you to stay strong, positive and in optimum health. Z&M Natural Nutrition is dedicated to continually expanding their range of innovative natural supplements. A vegan protein powder is currently in development and will be available soon.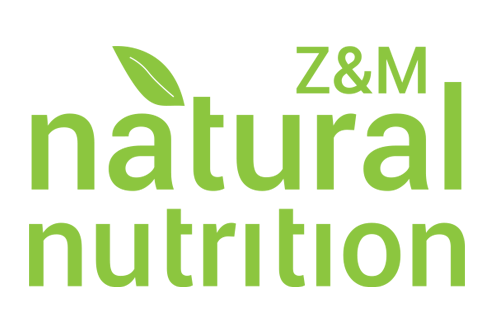 Revolution Cycles
We are the bicycle retail store based in Motor City, Dubai with a team of highly experienced staff who don't only live cycling, #weLOVEcycling. Revolution Cycles stock various world renowned brands in bicycles and bicycle accessories, making all your biking needs available from a one stop shop.
Open 7 days a week, you will always be welcomed into Revolution Cycles with a smile and coffee.