CELEBRATE THE GIFT OF FITNESS
Exclusive 2 Month Membership at any club of your choice for only AED 999*
Exclusive 2 Month Membership at any club of your choice for only AED 999*
At Fitness First we help thousands of people to take control of their fitness and health to reach their potential every day under one fitness movement, with the aim to empower and inspire.
6 COUNTRIES
67 CLUBS
1500 EXPERT FITNESS STAFF
1 FITNESS MOVEMENT
At Fitness First we offer you everything you need to feel empowered, from fitness to health; and from wellness to nutrition.
Our full suite of fitness services, classes and expertly qualified staff enable you to hone your determination and focus – empowering you to go further in your fitness, and in life.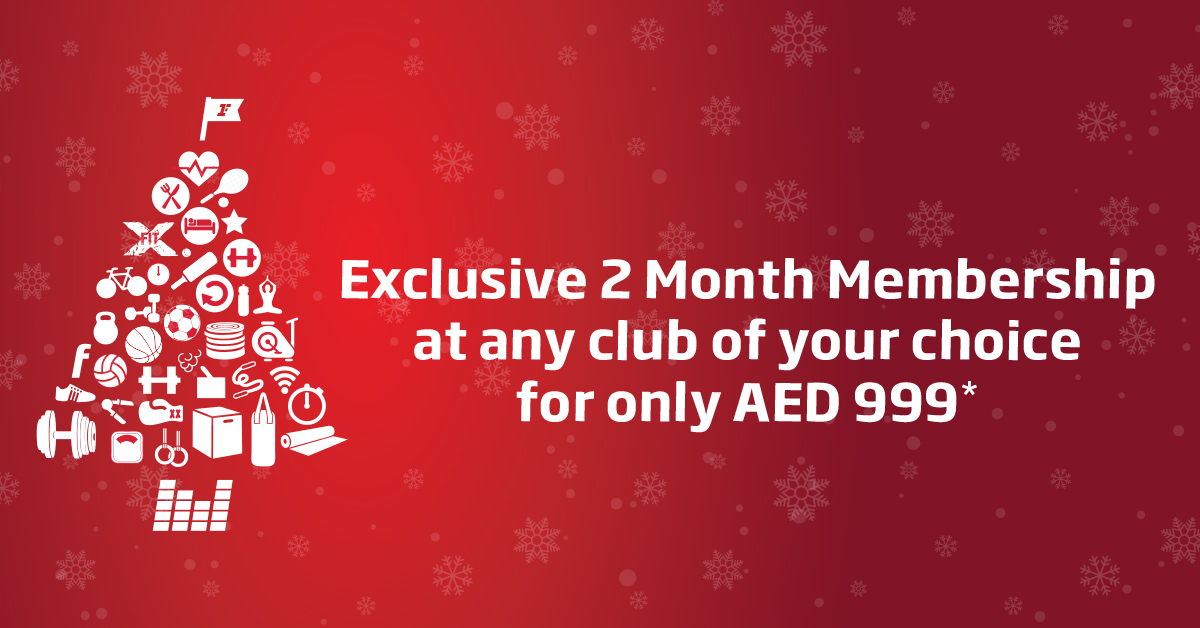 The approach is simple but the effects are extraordinary. Our integrated fitness, health and wellness platform and team-spirited approach to training feeds your motivation and as a result you will see and feel the changes to your overall health and lifestyle, you'll feel empowered to keep training towards your fitness and life goals. Our aim is to inspire you to become the best version of yourself.
Feel empowered by your training, empowered to exceed your potential and empowered to be part of one of the largest fitness communities in the Middle East.
Join today, discover your power, and find yourself training that little bit harder, longer and stronger, with a fitness community that's empowered by Fitness First Middle East!
*Terms & conditions apply. Offer valid till 31st December 2017.
#EmpowerME
*Terms & conditions:
Must register online via the Fitness First website to receive exclusive offer.

Rate applies to 2 Month Home Club membership.

Confirmation email after registering on the website must be presented at the club to redeem the promotion.

Offer applies to home club (one club only use) membership. Other packages available for alternative access or duration.

Offer valid until 31st December 2017 only.

Offer applies to age 16+ only. Separate junior membership is available.

Offer not applicable in conjunction with any other offer or promotion, including Corporate memberships.

The EmpowerME campaign and fitness movement is created with the intention for empowering people in our community to lead healthier and fitter lives. This is in reference to health and lifestyle only.
Follow us on our social media channels to keep updated! Don't forget to tag us on your social media posts using #EmpowerME #FitnessFirstME @FitnessFirstME and subscribe to our blog.fitnessfirstme.com for fitness advice and tips!