About Us
The Swim Academy (TSA) by Fitness First was established in January 2014.  Lessons are available for all ages and abilities, with the option to join a group class or have a private lesson. With locations across Dubai, Abu Dhabi and Sharjah.
Our varied program consists of:
Learn to swim
Stroke development
Swim squad
Teen and adult swimming classes
Adult Tri- swim classes
At TSA, we start children learning to swim independently in swim lessons once they reach age 3, at this age the children learn about water safety & confidence as well as swimming. Sessions include floating, breathing & kicking to help them gain a better feel for the water. These are the fundamental movements which will be used throughout the swimming program.
STA Training courses
We run a variety of Swimming Teachers Association (STA) training courses:
STA International Swimming Teacher
STA International Baby and pre school Teacher
STA International Lifesaving Course for Swimming Teachers
Mission Statement
The Swim Academy by Fitness First strives to provide a safe, enjoyable, comfortable environment that enables each student to realise their potential by testing their limits as a way to encourage continuous progress, achievement and growth.
Pool Guidelines
Swimming Pool Guidelines
Our aim is to create a safe environment to enable all our members and guests to fully enjoy the club facilities.
Swimming will only be allowed during its opening hours
In the absence of a Lifeguard, swimming is prohibited.
Appropriate attire for swimming should be worn
A swim cap is required and can be purchased at reception
A shower is required before entering the pool
Please adhere to the instructions given by lifeguards or pool attendants.
For your own safety and comfort for other members and pool users, please refrain from running, jumping and diving into the pool.
Glassware and crockery is strictly prohibited in the pool area.
Please refrain from changing on the poolside and remain in appropriate swimwear at all times.
Pool users are kindly requested to refrain from public displays of affection.
Smoking is strictly prohibited anywhere in the premise.
The management does not hold responsibility for any loss, theft or damage caused to any item, valuables and personal belongings.
Lockers are provided for your convenience and safety and the members are urged to use them.
All persons using the facilities do so at their own risk.
Fitness First Health Clubs and their associated companies do not accept any responsibility or liability for any injury, Loss, Fatality, or damage caused to any person or property brought into the club.
In case of an accident or emergency please inform the nearest member of staff immediately.
Our Locations
The Swim Academy has many locations across the country with various pools shallow enough for teaching & learning as well as fitness swimming. Recreation pools are available in the community clubs creating a very relaxed environment for learning to swim.
Dubai
Fitness First BurJuman
Fitness First Mudon
Fitness First Mirdif City Centre
Abu Dhabi
Fitness First Al Seef Mall
Fitness First Bawabat Al Sharq Mall
Sharjah
Fitness First Zero 6 Mall
Our Swim Programs
Our program is designed for all ages and abilities. The swim program includes learn-to-swim, stroke development and a competitive swim squad. We also have a full teen & adult program including fitness sessions.
Image
Swim Academy Programs & Fees
Swim Academy Programs & Fees 2022-2023
Program Dates 2023
Regular Program
5 Day Crash Course
Once a week -12 weeks block
One lesson per day- 5 days (Sunday-Thursday)

2nd Jan – 26th March
10th April – 2nd July
4th September – 8th December

27TH March – 7th April
10th July -1st September
11th-29th December

 

Three times a week - 4 weeks block
 

Twice a week - 6 weeks block

 

 
Regular Program Course Rates
| | | | | |
| --- | --- | --- | --- | --- |
| Swimming Programme | Session | Time | Member | Non Member |
| Junior (3 years) | 12 | 30 mins | AED 1008 | AED 1260 |
| Junior (4+ years) | 12 | 30/45 mins | AED 756 | AED 945 |
| Adult | 12 | 45 mins | AED 756 | AED 945 |
If you prefer Private Lessons please discuss this with your instructor at the assessment (please note we do not recommend One on One lessons for small children as they learn better with peers in a fun environment).
5 Day Crash Course Group Rates
 
Member
Non-Member
Junior 4+
Aed 315
Aed 394

Junior 3

 

Adult

Aed 420 

 

AED 315

Aed 525 

 

AED 394

 
 
 
*Prices inclusive of VAT charges.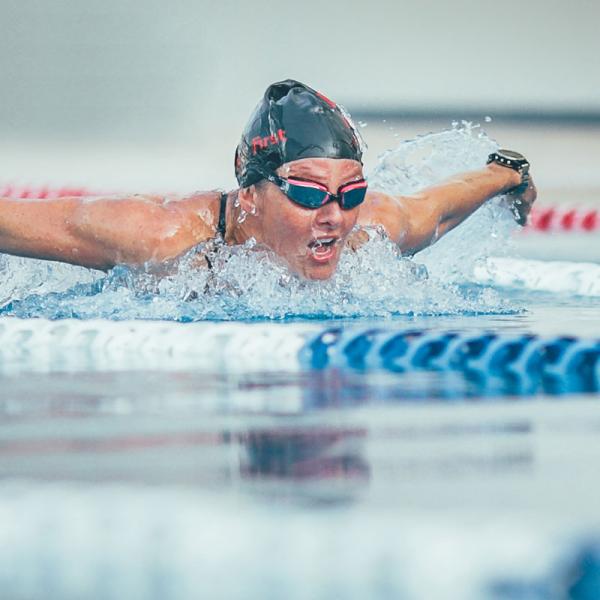 Our Experts
All our instructors are certified and provide the highest level of professional training.
Frequently asked questions