Fitness First is proud to announce it's partnership with the following brands
MYZONE
MYZONE helps keep you motivated by offering accurate tracking of your effort levels through heart-rate monitoring. Through goal setting, social accountability, fun challenges and the opportunity to earn badges and climb status rankings, we make working out fun and engaging to help keep you on track. It's no secret that if you put in the effort required you'll get the results you want, and if you don't, you won't – MYZONE is here to help make sure you do!
SHUKRAN
Shukran, a Landmark Group's initiative, is the region's largest retail loyalty programme offering you great rewards every time you shop.

With Shukran, the benefits are plenty:
• Earn and redeem points across 55 brands and 1,500+ stores
• Earn and redeem them even during sale periods
• Enjoy member exclusive offer and invites
• Multiply your points and experience more privileges with the Standard Chartered Shukran Credit Card
To know more about the programme and the participating brands, visit www.ShukranRewards.com or call 800 SHUKRAN (7485726)
Register or apply for a new Shukran card at any Fitness First!
TERMS AND CONDITIONS APPLY*
STEP UP ACADEMY
Established in 2011, Step Up Academy is one of the longest running and well established dance academies in the UAE. The SUA team consists of qualified dance instructors, offering various forms of dance. Each instructor participates in a comprehensive teacher training workshop every year to ensure they are up-to-date with the dance curriculum. SUA was the 1st school in the UAE invited to perform in DisneyLand Paris, as part of their "Disney's Performing Arts". they took 22 students to perform in April 2017. Step Up Academy hold annual; examinations in RAD Ballet, IDTA Tap & Modern, Gymnastics & Musical Theatre. We have got 100% pass rate in all examination sessions held.

www.stepup.ae
Spartan Race
Spartan Race is innovating obstacle racing on a global scale. With more than 130 races around the world annually – we offer three core races each escalating in distance, obstacle count and challenge level. The Spartan Sprint (3+ miles/20+ obstacles), the Spartan Super (8+ miles/ 25+ obstacles) and Spartan Beast (12+ miles/ 30+ obstacles). Courses are riddled with signature obstacles: mud, barbed wire, walls, rope and fire. Challenge yourself to complete all three and become part of the TRIFECTA tribe.
Z & M
Teams of highly experienced nutritional experts have created a product range for conscious health & fitness enthusiasts who want their supplements to be as natural as possible. Z&M Natural Nutrition is completely GMO FREE. Just as nature intended. The experts have gone to great lengths to ensure the products include the best ingredients from nature with minimal use of chemicals. Created for people who suffer from allergies or have strict dietary requirements.
The vision is to provide the most innovative natural nutritional supplements across the United Arab Emirates. Manufactured in EU using highest quality raw ingredients in a GMP accredited laboratory. On a mission to showcase more bio-available products at affordable prices. Z&M Natural Nutrition packages provide all the key vitamins and minerals your body needs to perform at its best. Improve your healthy eating habits and enhance your exercise routine. Helping you to stay strong, positive and in optimum health. Z&M Natural Nutrition is dedicated to continually expanding their range of innovative natural supplements. A vegan protein powder is currently in development and will be available soon.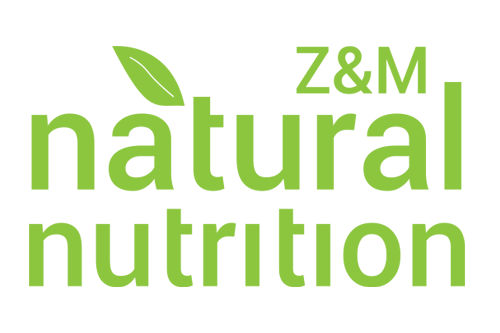 Revolution Cycles
We are the bicycle retail store based in Motor City, Dubai with a team of highly experienced staff who don't only live cycling, #weLOVEcycling. Revolution Cycles stock various world renowned brands in bicycles and bicycle accessories, making all your biking needs available from a one stop shop.
Open 7 days a week, you will always be welcomed into Revolution Cycles with a smile and coffee.
Parkour DXB
Running,jumping, climbing, playing! Parkour is an art of movement, a discipline that enables the practitioner to travel freely through and over any terrain he or she may encounter. It focuses on developing the fundamental attributes required for movement including: balance, strength, dynamism, endurance, precision, spatial awareness and creative vision. Parkour DXB delivers a curriculum incorporating the physical techniques and skills of parkour as well as important concepts. The instructors are some of the most experienced Parkour practitioners and instructors in the world. They are all CRB-checked and possess the International Art du Deplacement and Parkour Teaching (A.D.A.P.T.) qualification. The classes are fun, energetic, and constantly creative, and encourage everyone to fulfill their true potential!
Rackets Academy
Fitness First is proud to announce the selection of Rackets Academy as Tennis Provider of choice for its community clubs in Dubai.
Rackets Academy was established with the primary objective of providing tennis training programs within communities that adhere to the highest international standards and provide uncompromised benefit to the players.
Rackets Academy offers tennis training programs to develop your skills for social or competitive tennis.
Rackets Academy will provide:
Adult & Kids Group Classes
Private Classes
Cardio Tennis
Coffee Mornings
Social Nights
Ladies Team
Tournaments
Book through Rackets Academy:
Call: 0529928595
Email: register@racketsacademy.ae
Now available at THE LAKES, TOWN CENTRE & ARABIAN RANCHES 2