This season challenge yourself and try something new. Feel empowered by fitness and empowered to take on one of our many events! Here's a taster of whats to come this season.
Download your FREE Fitness First Events Calander
Download your FREE Training Plans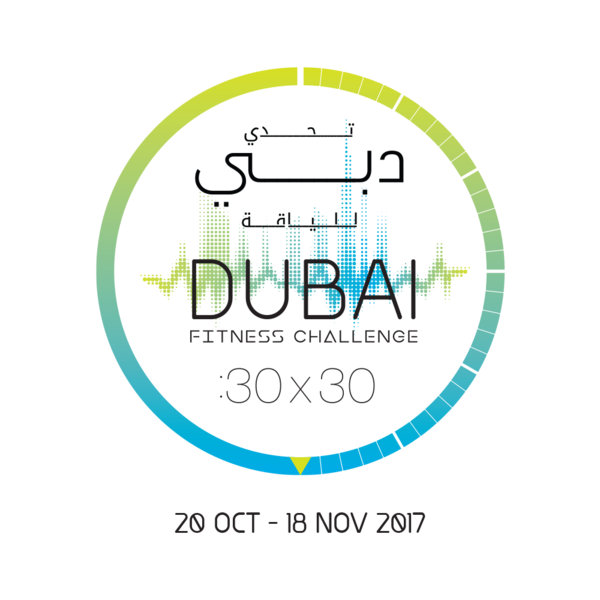 Dubai Fitness Challenge
20th October - 18th November
Join us in helping Dubai become the most active city in the world with The Dubai Fitness Challenge, a city initiative of His Highness Sheikh Hamdan Bin Mohammed Bin Rashid Al Maktoum, Crown Prince of Dubai and Chairman of the Executive Council for Dubai Government. Take on the Dubai Fitness Challenge and commit to 30 minutes of daily activity for 30 days from 20 October – 18 November 2017.
Register Here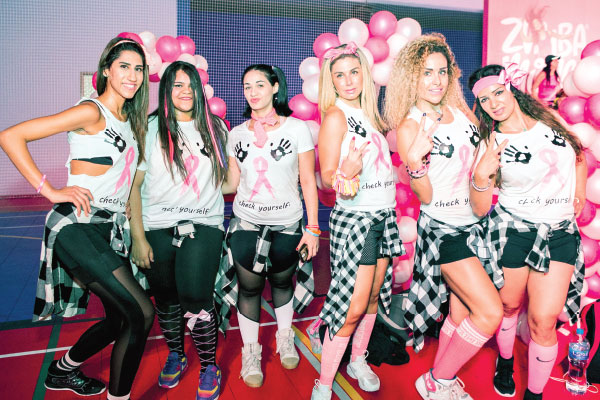 Fitness First Pink Party
22nd October
In support of the Breast Cancer Awareness month, we will be hosting a Ladies Only Party, Pink Zumba Marathon on 22nd October at our indoor Sports Hall 'SportZone' located at Fitness First Meadows. The venue will come alive with Pink and be booming with everyone's favourite Zumba tracks and choreography.
The Meadows, Dubai
FREE for members and non-members
Register Here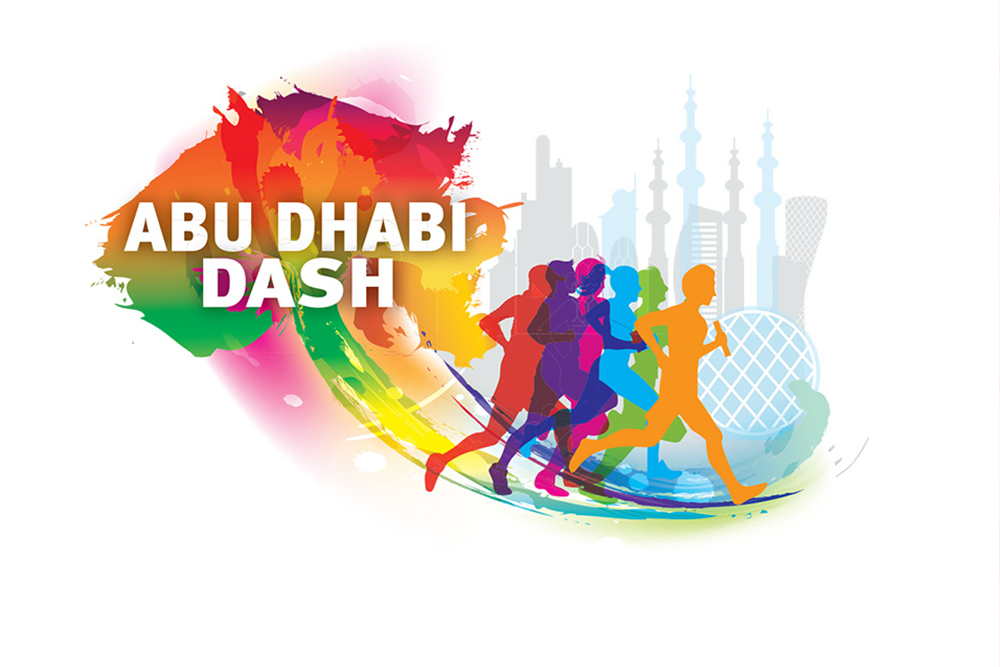 Abu Dhabi Dash
24th October
JOIN THE LARGEST CORPORATE TEAM RELAY RACE IN ABU DHABI! ... The Abu Dhabi Dash corporate relay is a short distance running race, attracting teams from companies across the UAE.The Abu Dhabi Dash also features an activity village and main stage programme where you can join fitness activites!
Abu Dhabi
Register Here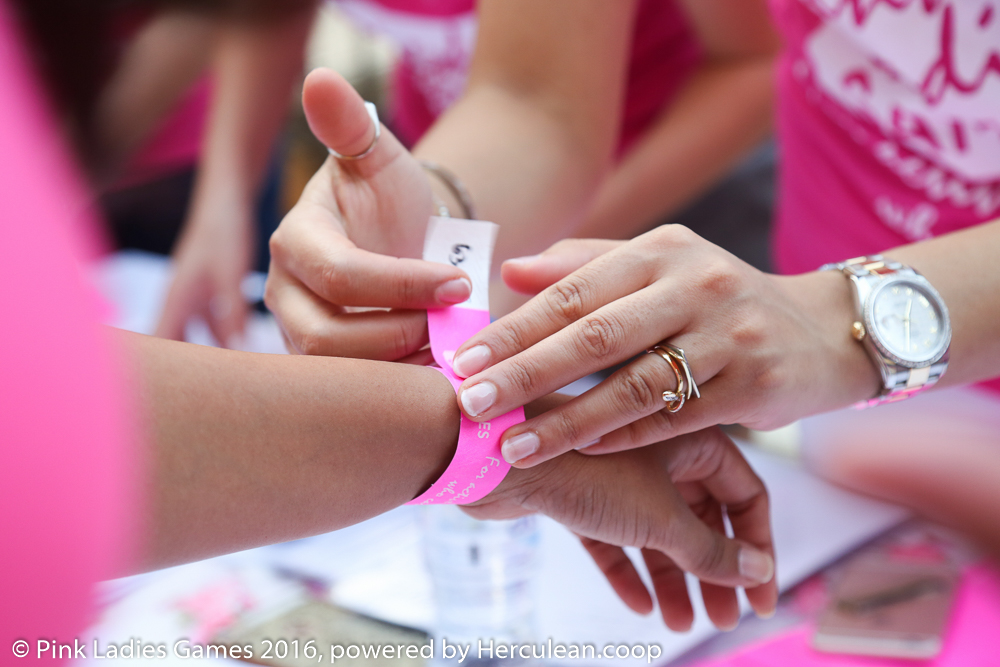 Pink Ladies Games
27th October
A new experience for ladies of all cultures and all ages. Teams of 3 to 5 women battle against each other in 5 fun challenges. The Pink Ladies Games is a half day feel-good programme with quality time together with your friends and colleagues. Everybody is a winner.
Don't expect ordinary sport activities! On the contrary: get ready for a unique blend of challenges with a female touch. You will need your brains, intuition and girlpower to prevail.
As a Fitness First Member you get 10% off for your team, simply enter code 'FitnessFirst' at the checkout when registering your team on the Pink Ladies Games website!
Dubai, Sheraton JBR
Register Here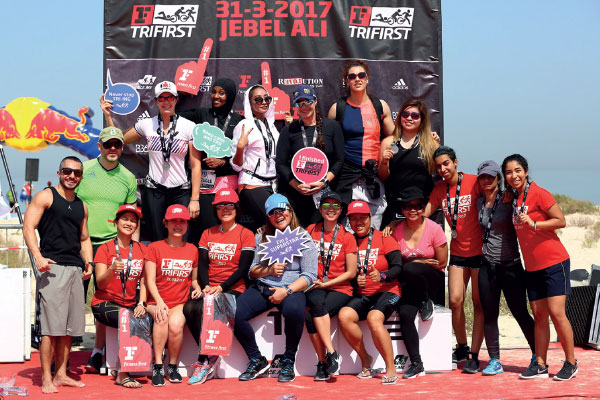 TriFirst
10th November
Tri FIRST is back for it's November edition. A super sprint triathlon competition aimed to make the entry to Triathlon as easy, safe and fun as possible for adults & families.
Swim 375m - Bike 10km - Run 2.5km as a relay team!
Dubai
Website
Download Training Plan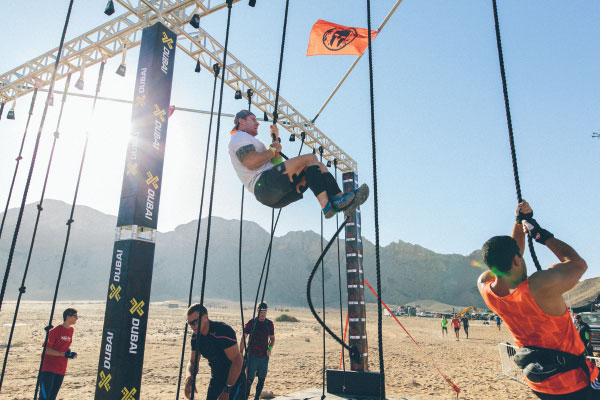 Spartan Race Hatta
10th November
Are you ready to conquer your first Spartan? Or perhaps you want to beat your previous time? Well Spartans rejoice... the Spartan Race returns for 2017 with Hatta as its backdrop! Tackle Sprint or Beast distances and come out the other side stronger than ever! Aroo!
As a Fitness First member you get 15% off the current rate, simply enter your code FFME & your Fitness First memebership number. E.g. FFME10234567 when you register online.
Dubai
Register Here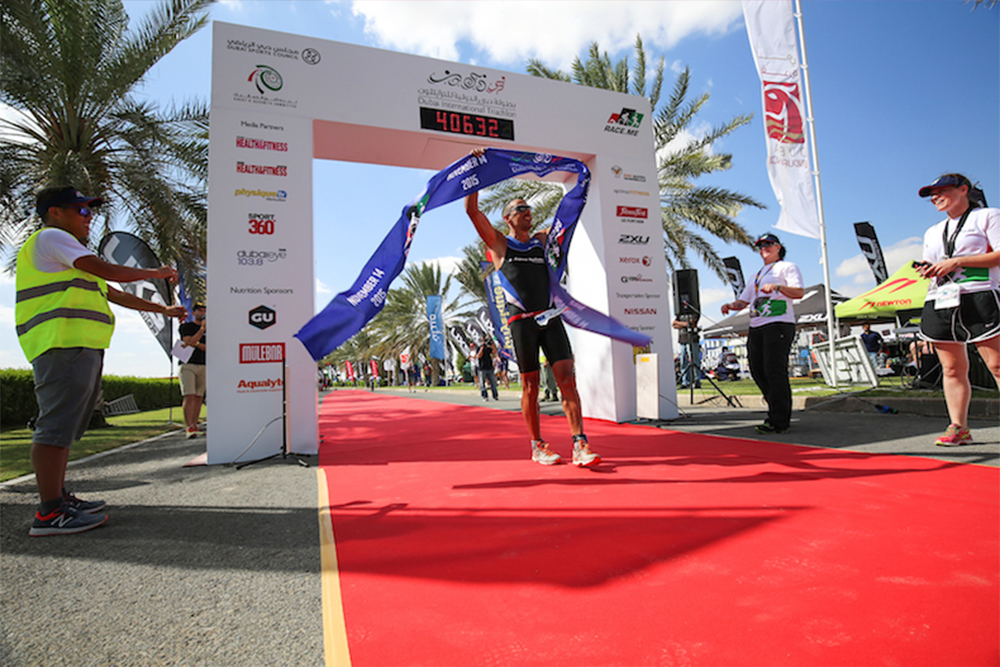 Dubai International Triathlon (DIT)
10th November
DIT returns and this time is incorporated as part of TRIFEST on the same day. With new distances (1.5km/80km/10km) to combat the early November heat. The event is endorsed by the Dubai Sports Council, and supported by Dubai Police, RTA & Nakheel.
Dubai, Jebel Ali Waterfront
Register Here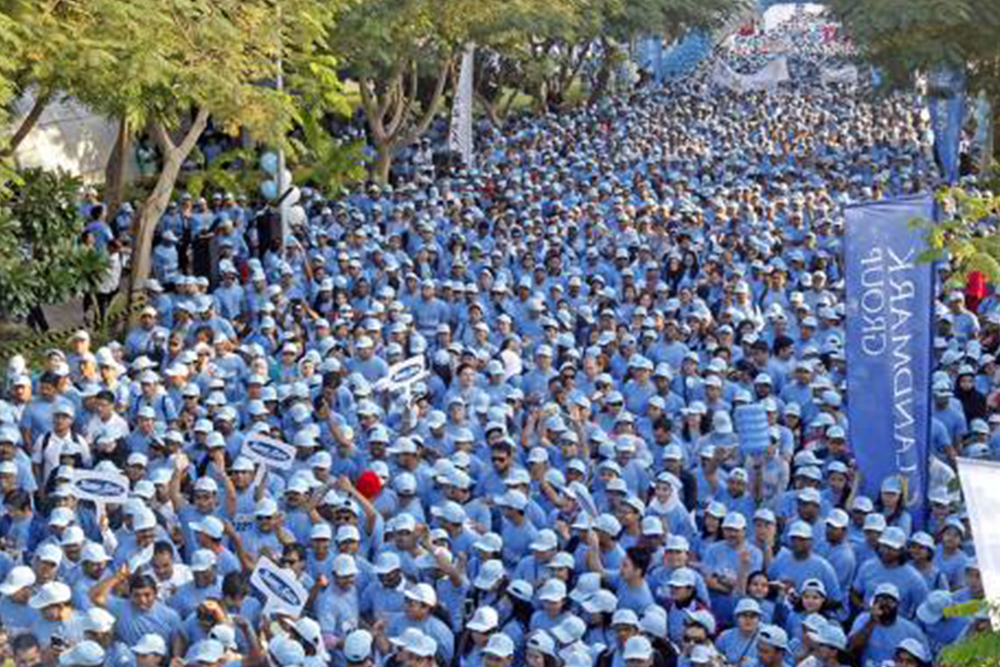 Beat Diabetes Walk
24th November
The Walk is a flagship event of the Beat Diabetes initiative, and over the years has become an important calendar event that brings communities together, to pledge their support for diabetes awareness.
Dubai, Creek Park
Registration Coming soon
Emirates NBD Unity Run
24th November
The Emirates NBD Unity Run is a 3 km walk and 10 km run community event celebrating the inclusiveness of the UAE and Dubai's commitment to promoting access for persons with disabilities in all areas of life.
Dubai, Silicon Oasis
Register Here
Ironman 70.3 Bahrain
25th November
A unique point-to-point race that passes by the Kingdom's new and historic attractions. We can train you so you are ready for a 1.2-mile (1.9 km) swim, a 56-mile (90 km) bike ride, and a 13.1-mile (21.1 km) run. Or why not enter as part of a relay team?
Bahrain
Register Here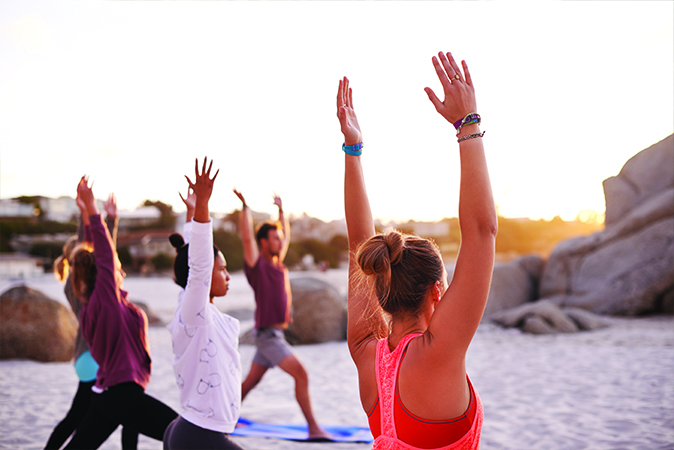 Fitness First EmpowerME Festival
November (TBC)
A Fitness First fitness festival for all abilities, bring you friends and dance to Zumba, tackle the BootCamp or find serenity at Yoga!
With classes running from 8.30am until 1.30pm there's bound to be something for everyone.
Abu Dhabi
Registration Coming soon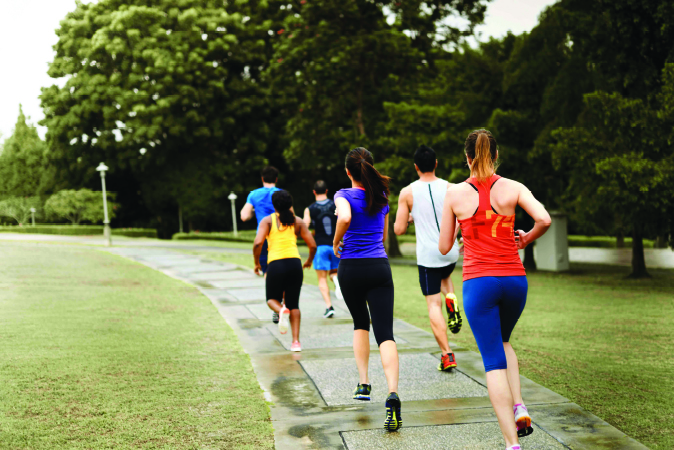 Dubai Creek Striders
8th December 2017
The 16th Dubai Creek Striders Half Marathon is on Friday, 8th December 2017. Register today to take part in one the world's most beautiful half marathon's.
Dubai
Register Here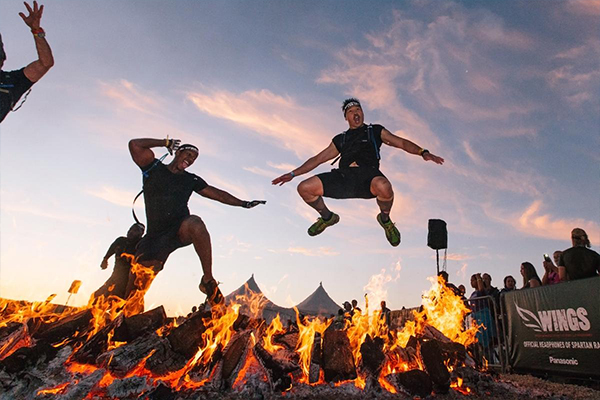 Spinneys Dubai 92 Cycle Challenge
15th December
The popular cycle event has continued to grow since its launch eight years ago with over 2,000 cyclists from all over the world entering. Varying distances available for first time riders to experieced cyclists.
As a Fitness First member you get 10% off the tickets price for the 92km challenge - First 200 Members Only! To get 10% off your entry to the SPINNEYS DUBAI 92 CYCLE CHALLENGE simply enter promo code CC92 when you register via the HopaSport registration page. (10% off valid only on the 92km ride)
Dubai
Register Here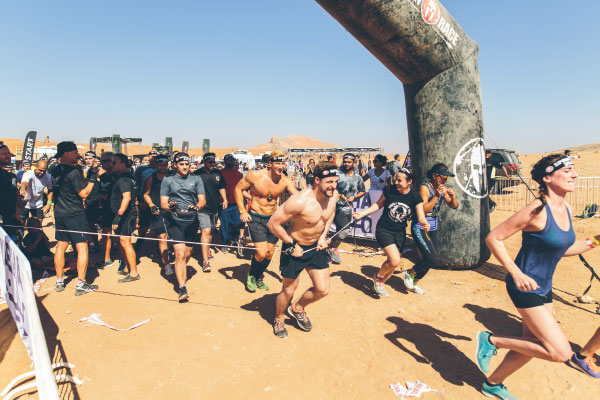 Spartan Race Kuwait
Kuwait
Registration Coming soon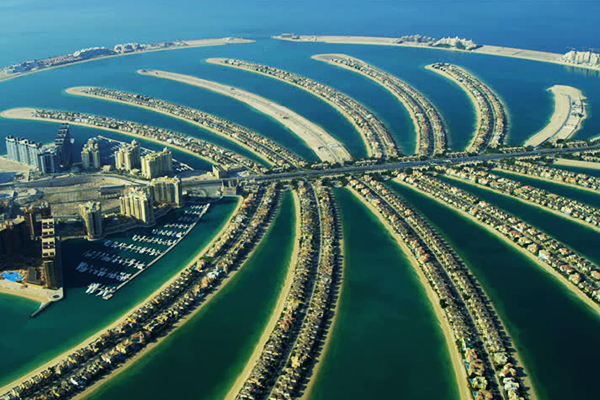 Fitness First Palm Run
20th January
Take on a 5km or 10km run around the iconic Palm Jumeriah cresent this January! There is even a kids race, so the whole family can get involved.
Palm Jumeriah Dubai
Registration Coming soon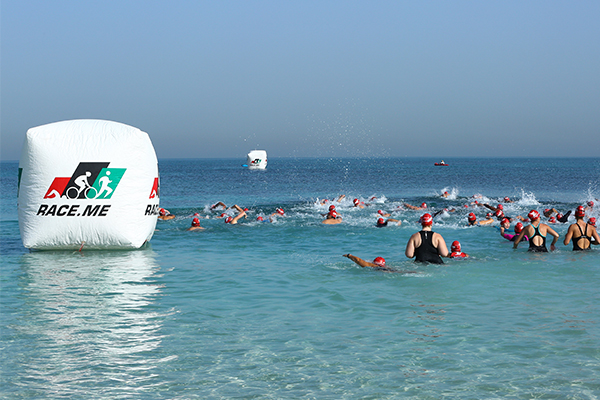 TriFIRST
30th March
Tri FIRST is back to end Dubai's triathlon season in style! A super sprint triathlon competition aimed to make the entry to Triathlon as easy, safe and fun as possible for adults & families.
Swim 375m - Bike 10km - Run 2.5km as a relay team!
Dubai
Registration Coming soon