STEP UP TO A FITTER CAREER
In the Middle East, we have over 66 clubs in 50 locations across 6 countries with over 70,000 members.
This growth has been built through the quality of our staff. Our successful mix of recruitment, training, future development and career opportunities enables us to continually exceed our employees' expectations.

We seek dynamic and passionate personnel to meet our rapid expansion needs. The opportunities for growth are tremendous, with more clubs opening.
To apply for a position within Fitness First Middle East, please send a copy of your CV along with your name and contact details to FF.HR@fitnessfirst-me.com
WORKING WITH US
Why Fitness First?
Fitness First started small, as a single health and fitness club in Bournemouth in 1993. We're now one of the largest gym, health and fitness club groups in the world with over 1 million members in more than 300 Fitness First clubs. At every club around the world, our focus is the same - that every single Fitness First member counts. We strive to provide our members with a 'boutique gym' experience usually found in single-gym establishments.
None of our global success would be possible without our fantastic people. Our teams across the world are our single biggest asset. We've created a business that supports its employees, develops skills and talents and rewards outstanding performance.
Take your career to the next level
We give our team the opportunity to get more out of their career by inspiring each other to learn new things, achieve new qualifications, and get fitter together. We recognise talent and support our team to go further in their career. From taking advantage of our global opportunities to having the confidence to inspire our members, we encourage our team to raise the bar so we can celebrate and reward their great results.
Helping you go further
We're committed to inspiring our staff to get fitter as we believe this helps them build confidence to get more out of life.
Inspiring and fun environments
We work together as one team in environments full of inspiration, innovation and fun!
The opportunity to lead a fitter lifestyle
We encourage everyone to work out. It helps us feel great and go further in life. As an employee, you get free membership and one for your spouse or a friend.
World-class training and development
Our people count. That's why we offer ongoing development from the day you join to build a team of fitness experts.
CURRENT VACANCIES
Call Center Agent
We are looking to recruit for a Call Centre Agent.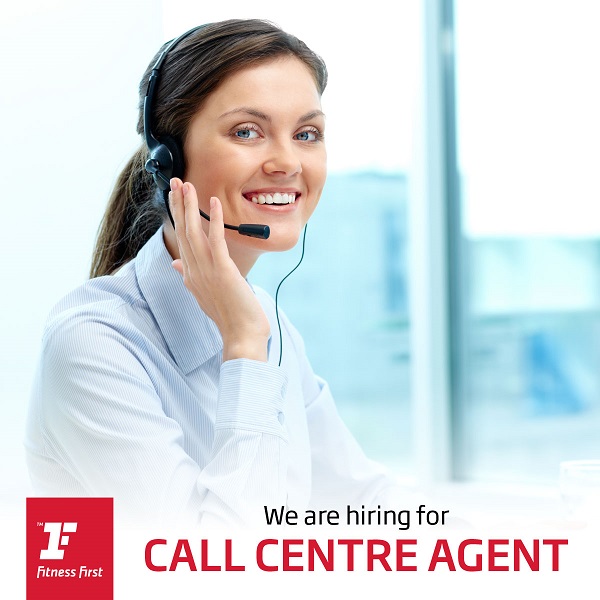 Competitive packages and bonus scheme offered.
Interested candidates should send across your resume and internal application form to
Applications without internal application from will not be accepted.
Female Lifeguard
We are looking to recruit for a Female Lifeguard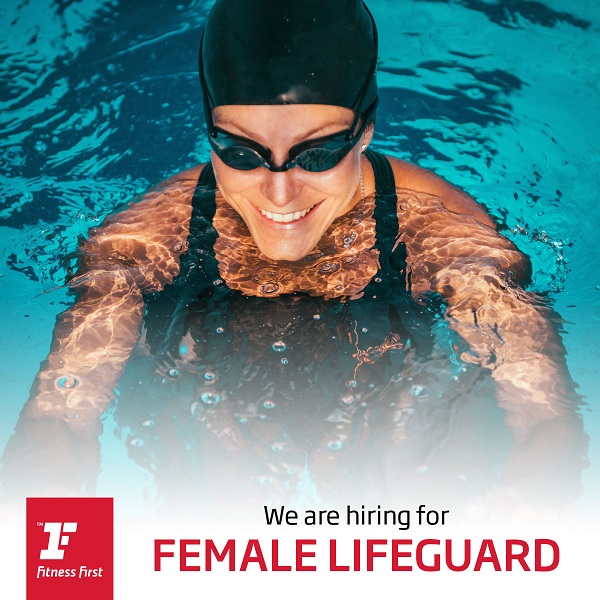 • Must have a valid Lifeguard License Qualification including First Aid / CPR and AED (Automated External Defibrillator)
• At least 2 years experience of Lifeguarding (Beach or Swimming Pool)
• Able to TOW casualty in 60 seconds for 25m (Swim and Tow)
• Able to swim 100m Free style and 100m backstroke in 2 minutes
• Able to tread water for atleast 5 minutes
• Knowledgeable of Swimming Pool and Plant Room operations including water quality and chemical troubleshooting
Competitive packages and bonus scheme offered.
Interested candidates should send CV & Covering Letter to FF.HR@fitnessfirst-me.com with position applied in subject line.