As part of our commitment to bring our members the latest innovation in fitness, we are proud to offer Swing Yoga.
Available in Motor City and Beach Park Plaza.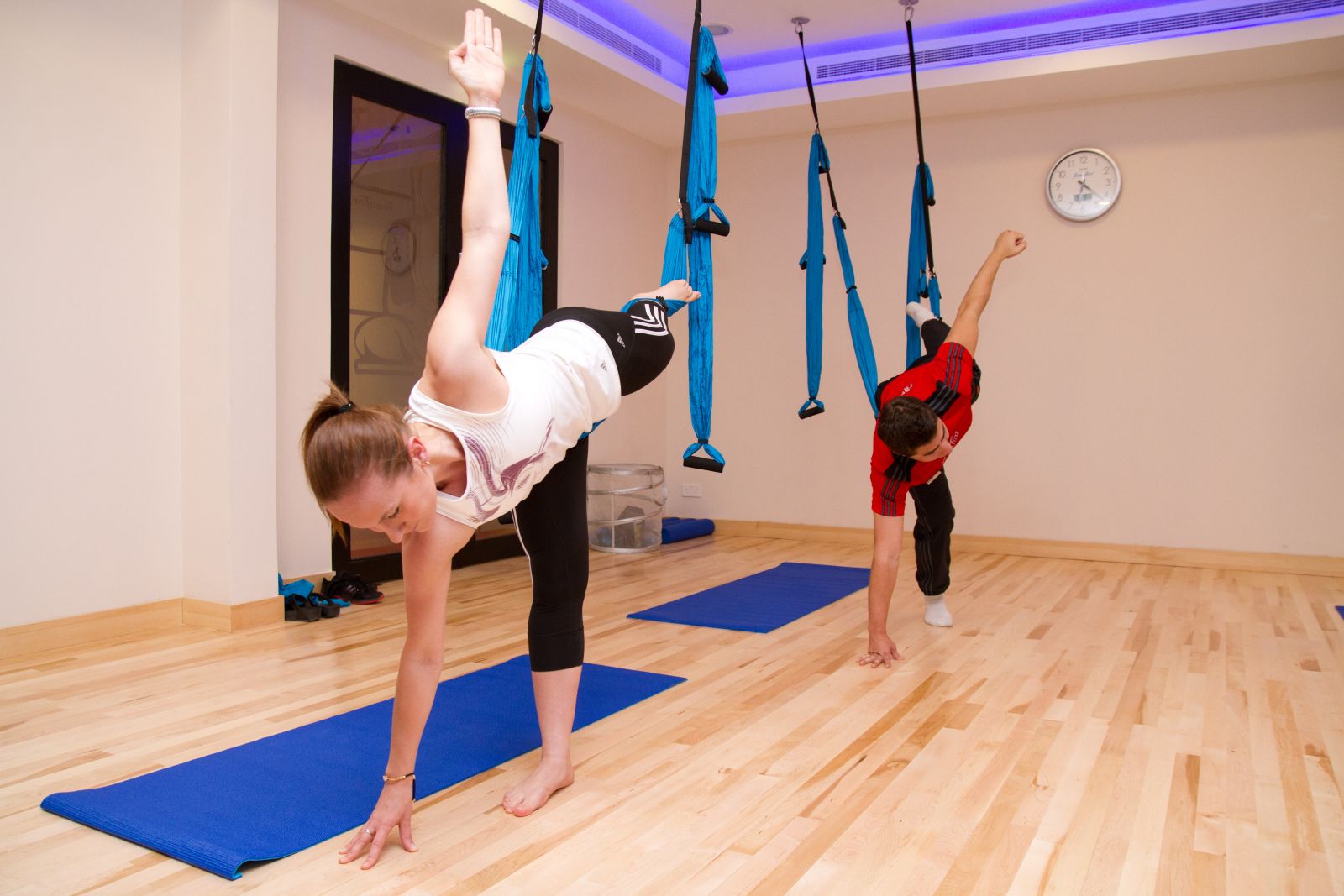 A Swing Yoga Class allows the students more freedom of movement and a unique way to stretch and tone the body unlike anything else before.
Swing Yoga has many benefits. It is very therapeutic in relieving compressed joints, sorting out muscle imbalances in the body, and inversion therapy. The Yoga Swing is unique in that it offers you the ability to stretch and strengthen, but is also a therapeutic piece of equipment that can be used to practice Inversion Therapy which is ideal for gentle, passive stretching and traction of the spine.

Additionally, hanging upside down can alleviate muscular tension and pain as well as promoting increased joint mobility and flexibility, energy levels and circulation of the blood. All these in turn promote good health and well-being.

Each class will accommodate a limited number of people so that each attendee gains the individual attention required. It is personalized training with a twist because you can enjoy the classes with friends.