ABOUT US
The Academy was established in 2016 to meet the initial and ongoing training needs of staff across Fitness First Middle East. We deliver entry level and continuous education for those wanting to pursue a career in the fitness industry or those wanting to update their existing knowledge under FFE Fitness First Education.
The qualifications we deliver are REPS UK and REPs UAE accredited and internationally recognized.
We have a full range of courses on offer including Level 1 Assistant Fitness Instructor, Level 2 Gym Instructor and Level 3 Personal Trainer. Alongside this, we provide continuous professional development courses for those who are already qualified and would like to maintain their status. We also offer an upskill process for those who are looking to achieve full Category A status with REPs UAE.
The courses we deliver are available throughout the Middle East and take place within our own facilities.
Why Choose Us
We pride ourselves in The Academy on providing our learners with all the training and practise they need to ensure that they are fully prepared to take their exams and complete their assessments. Our education team is fully qualified tutors and assessors with several years experience of working in the fitness industry. Upon enrollment, we will support you until your final assessment offering flexible exam and assessment dates. Fitness First will offer the learners the opportunity to audition for a personal trainer/fitness instructor/Group exercise instructor job in the UAE, Kuwait, KSA, Jordan, Bahrain and Qatar. Upon completion of the qualification, learners are guaranteed an interview with our Regional Fitness Managers.
Mission Statement
The Academy provides quality and accessible education to those across the Middle East. Our aim is to train staff to a competent and qualified level in order to meet the needs of regulatory bodies and prepare them for employment. We strive ourselves on delivering the highest quality education that prepares our staff to successfully complete their qualifications alongside live work experience.
Our Programs
We have a full range of courses on offer including Level 1 Assistant Fitness Instructor, Level 2 Gym Instructor, Level 3 Personal Trainer, Level 4 and many more.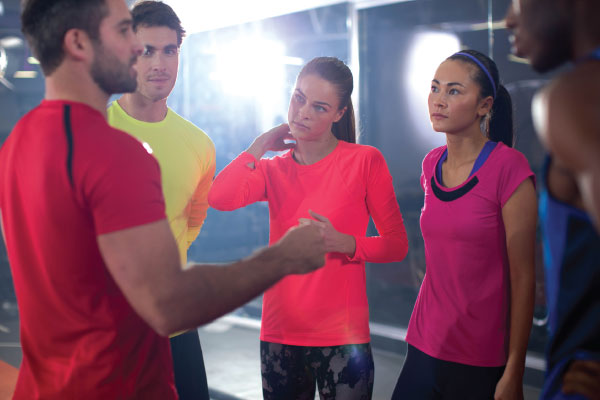 LEVEL 2 - FITNESS INSTRUCTOR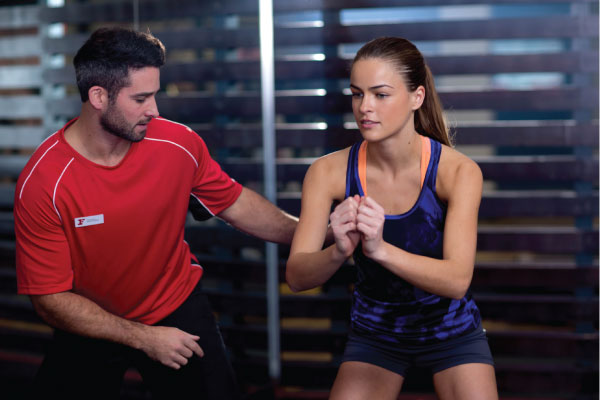 LEVEL 3 - PERSONAL TRAINER
Our experts
All our instructors are certified and provide the highest level of professional training.
Terms and Conditions
Spaces on our courses are allocated on a first come, first serve basis. Enrollment closes 7 days prior to the course start date. To enroll, you will need to pay for the course in full (we do not accept part payment), this can be done at any one of our clubs via reception. You will complete and send us the following:
Completed enrollment form
Copy of you receipt
- The course cost includes all lecture materials including manuals and mock exam papers. Your theory exam and practical assessment fees are included in this cost, however, if you are unsuccessful on your first attempt, re-sit fees will be applied.
- We do not accept course cancellations, if you choose not to attend you will forfeit payment, if you cannot attend the selected dates, we may be able to offer you a transfer at an additional fee.