Established in January 2014, our program is designed for all ages and abilities with over 500 classes operating across Dubai and Abu-Dhabi from Uptown Mirdif to Burjuman to Emirates Living and more
About us
The Swim Academy (TSA) by Fitness First was established in January 2014. Our program is designed for all ages and abilities with over 500 classes operating across Dubai from Uptown Mirdif to Burjuman to Emirates Living. The swim program includes learn-to-swim, stroke development and a competitive swim squad. We also have a full teen & adult program including fitness sessions.
At TSA, we start children learning to swim independently in swim lessons once they reach age 3, at this age the children learn about water safety & confidence as well as swimming. Sessions include floating, breathing & kicking to help them gain a better feel for the water. These are the fundamental movements which will be used throughout the swimming program.
Once our swimmers have the basic fundamentals they will progress through the levels as their skills develop.
Swimmers under 3 years are suitable to participate in the Parent & Child classes which are run by BabySplash.
We run a variety of courses including Swimming Teachers Association (STA) Swimming Teacher courses and lifesaving courses – these are scheduled as required.
Mission Statement
The Swim Academy by Fitness First strives to provide a safe, enjoyable, comfortable environment that enables each student to realise their potential by testing their limits as a way to encourage continuous progress, achievement and growth.
JUNIOR PROGRAM
TEEN PROGRAM
ADULT PROGRAM
COURSE FEES
Course fees are paid for in advance and we have 3 types of courses.

1. ONGOING WEEKLY COURSE - This is arranged in 12 week blocks. For swimmers 4 years and above - AED 945 for non-members and AED 756 for members. Group lessons run one lesson per week (you can book for 2 blocks of 12 sessions if you prefer). Age 3 years and above AED 1008 for members and AED 1260 for non-members for a 12 weeks course. These are group classes with a maximum of 4 swimmers to one instructor when swimmers are 4 years and above. When swimmers are 3 years and above the ratio is 3 swimmers to one instructor. For swimmers level 7 and above the ratio changes to a minimum of 6 swimmers to one instructor.

2. 5 DAY CRASH COURSE - For swimmers 4 years and above - AED 315 for members and AED 394 for non-members. For swimmers 3 years and above - AED 420 for members and AED 525 for non-members. Group lessons run one lesson per day for 5 days Sunday to Thursday inclusive - these will run for 2 weeks in April and through July and August. These lessons are usually between 3 pm to 6 pm for junior swimmers and 6 pm to 7:30 for adults.

3. Private Lessons are for one swimmer (1-2-1) or two swimmers of the same level (1-2-2) in a private class with an instructor. The sessions are either 30 minutes long for children or 45 minutes for older children and adults. These sessions are scheduled as required and mutually agreed with the instructor. If a swimmer would prefer Private Lessons they should discuss this with their instructor at the assessment (please note we do not recommend One on One lessons for small children as they learn better with peers in a fun group environment).

Prices inclusive of VAT charges. VAT is applicable to all transactions as per local law. For more information visit the FAQ page.
2019 Calendar
Policies
Health and Safety
It is a requirement of The Swim Academy by Fitness First that swimmers wear a swimming cap while in the water. A cap will be given at the time of the initial booking after the assessment and any replacement caps can be purchased at the club reception. Swimmers are also requested to wear the appropriate swimwear, trunks or costumes - not shorts or bikinis.
Payment Policy
Full payments must be made at the time of booking or 'top-up'- no reservations or bookings can be made without payment.
Cancellation Policy
There is no credit or reimbursement of fees for group sessions unattended. If swimmers do not attend their scheduled session they miss the lesson or they can check the availability for a make-up class with your instructor.
For private classes, in the event of injury or illness a minimum of 24 hours' notice is required and a doctor's note must be presented in order to have sessions credited.
Make-up Policy
If a swimmer is not able to attend their scheduled session for any reason and they miss the lesson they can check the availability for a make-up class directly with the instructor. There is a maximum of 2 make-up classes permitted within a block of 12 sessions, each class must be made up within 2 weeks of the session missed.
Please note a make-up class is not a credit – all classes must be completed within 12 weeks of the booking.
Attendance Policy
Swimmers must ensure they attend all sessions. Please ensure children aged 7 and under are supervised by an adult to the registration table at the lesson time, children at this age often don't know when their lesson is starting and cannot be expected to get themselves there.
Notification by the student/parent of inability to attend a class/session is requested as a courtesy to the instructor. Swimmers who miss more than 2 consecutive sessions must show a medical note. Non-attendance will cause a swimmer to fall behind which, in turn, affects the whole group. Too many sessions not attended may result in a change of group or suspension until the following term to ensure maximum learning environment within our swimming program.
It is advised that swimmers attend one swimming program as it has been proved that different approaches from more than one coach at one time are detrimental to the swimmers progress.
Lateness Policy
Swimmers are requested to be ready for the lesson (with their hat and goggles on) 5 minutes prior to the lesson. If a swimmer is more than 5 minutes late to the session s/he may not be allowed to join the class as it can be disruptive to the other learners.
Late arrival is disruptive and inconsiderate to the rest of the class, and nothing can be more disruptive to a child's development than irregular attendance. Consistency and routine are very important to every child's learning.
Swimmers Behaviour
Swimmers must behave in a manner acceptable to the swim instructor and that unsuitable behaviour may result in his/her expulsion from further participation in the swimming program, without further notice or refund at the discretion of The Swim Academy.
Child Protection
Further to recent NSPCC advice we are required to inform parents and guardians that there are aspects of our teaching which require a 'hands on' technique. This type of physical contact between instructors and swimmers will be in full view and will be used for the following reasons:
- Where is essential to support the swimmer during the early stages of learning a skill for safety reasons
- To develop the skill and technique (e.g. placing the swimmer in the correct position/posture)
- To prevent an injury To administer first aid to an injury
Please let us know on joining the programme if you are uncomfortable with any aspect of this teaching technique.- Be part of the team. Stay with the Club squad on poolside. If you leave poolside for any reason you must tell one of the coaches where you are going.
Dress Code
The following rules apply when representing Fitness First Swim Academy at any competition.
- In the water it is best to wear a swimming hat - it should be the official club hat.
- On poolside swimmers should wear The Swim Academy kit
- Children are not advised to wear a rash vest unless they are learning to swim in direct sunlight. If a rash vest is required it must be the correct size and fitted as excess drag can be detrimental to their learning.
Training
- Make sure you have all your kit ready for the session: fins, kick board, pull buoy and paddles. Always check you have your hat & goggles and keep a spare set in your bag.
- Arrive for the session on time.
- Listen to your coach/instructor. If you don't understand please ask.
- Always swim to the end of the lane. Let faster swimmers through.
- When you have finished a set or got to the end of the lane get out of the way for swimmers who have not.
Competitions
- Be part of the team. Stay with the Club squad on poolside. If you leave poolside for any reason you must tell one of the coaches where you are going.
- Support your team mates
Be in your team kit and ensure that you have everything you need. The correct colour swimming hat for competitions is worn.
Sportsmanship
Swimmers who participate in galas or events are required as a point of sportsmanship and common courtesy to the other teams/swimmers and their own team mates to remain until the end of prize presentation at all events
Swimmers should be present to congratulate their competitors as they would like when they perform well.
Photography Policy
I agree to give my consent for videos/photographs to be taken of me/my swimmers during the swim sessions when necessary and for this to be used for training and/or marketing purposes.
For personal protection photographs are not permitted to be taken by parents/guardians/friends of any swimmers in the water without written permission from The Swim Academy management.
Swimming Pools
No entry for
Child is unable to Competently Swim in Deep End and not a participant in a Swim Academy Lesson

Access ONLY Permitted under 'Controls' for:
U 16 yrs: Direct Parent Supervision required, or as a participant in a Swim Academy Lesson.
U 30 mths: MANDATORY swim nappies required.

Normal Individual Access Permitted :
16 yrs, but MUST BE able to swim competently in pool deep end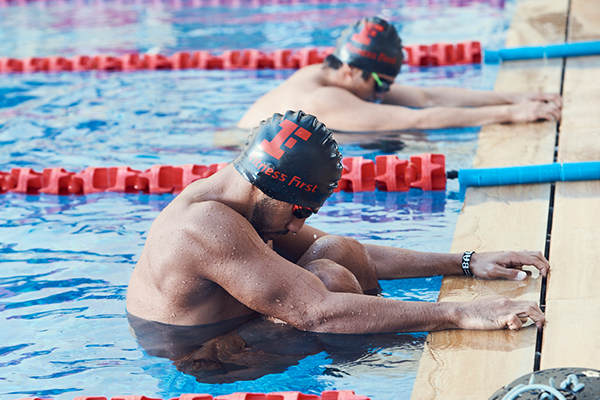 Our experts
All our instructors are certified and provide the highest level of professional training.
GALLERY
Some images of our facilities and classes in selected clubs.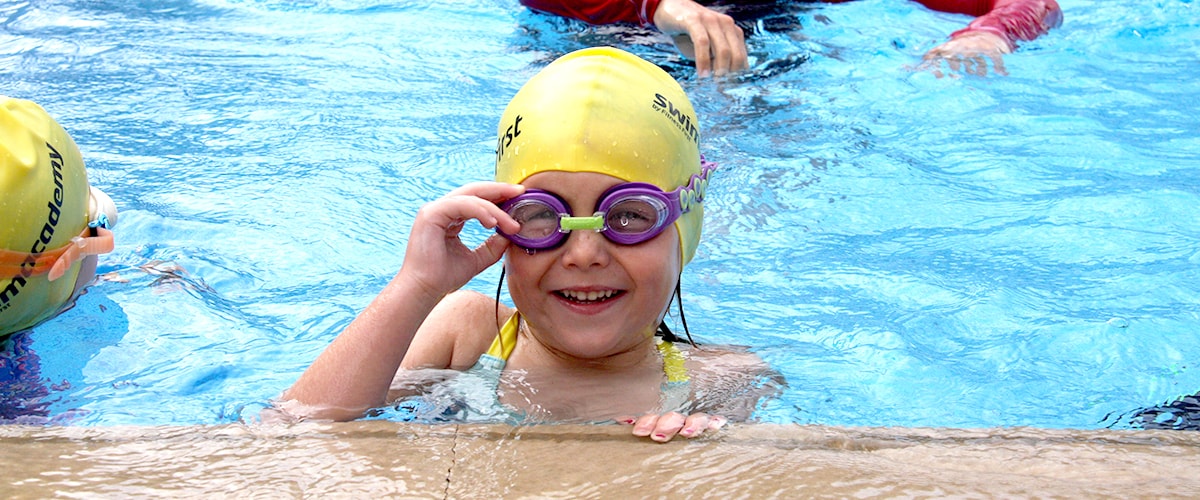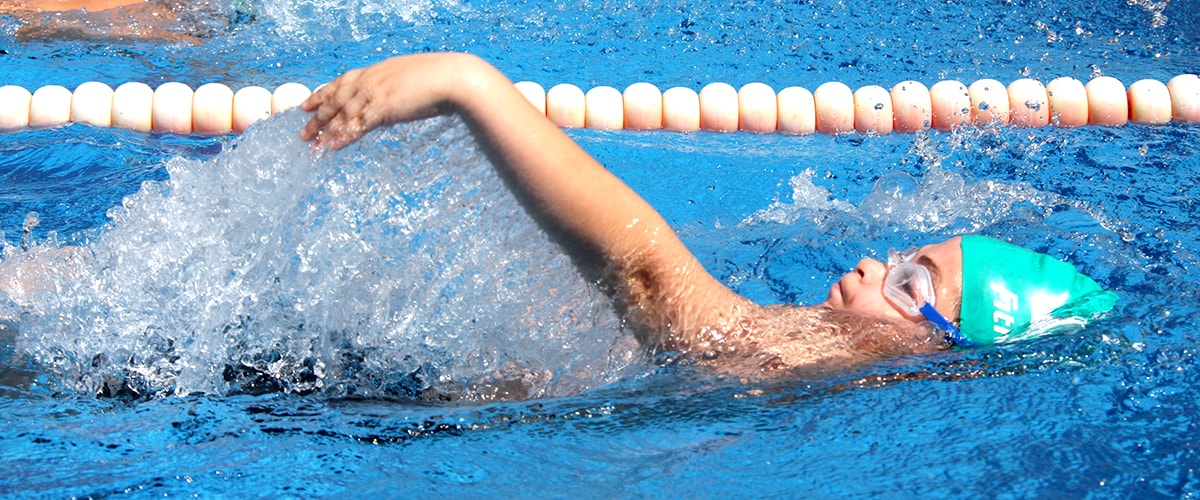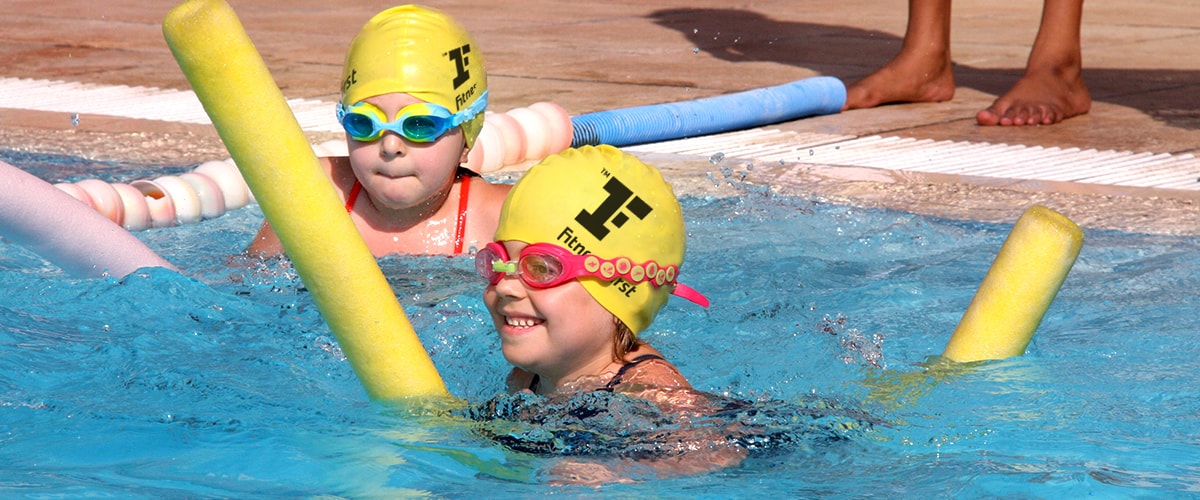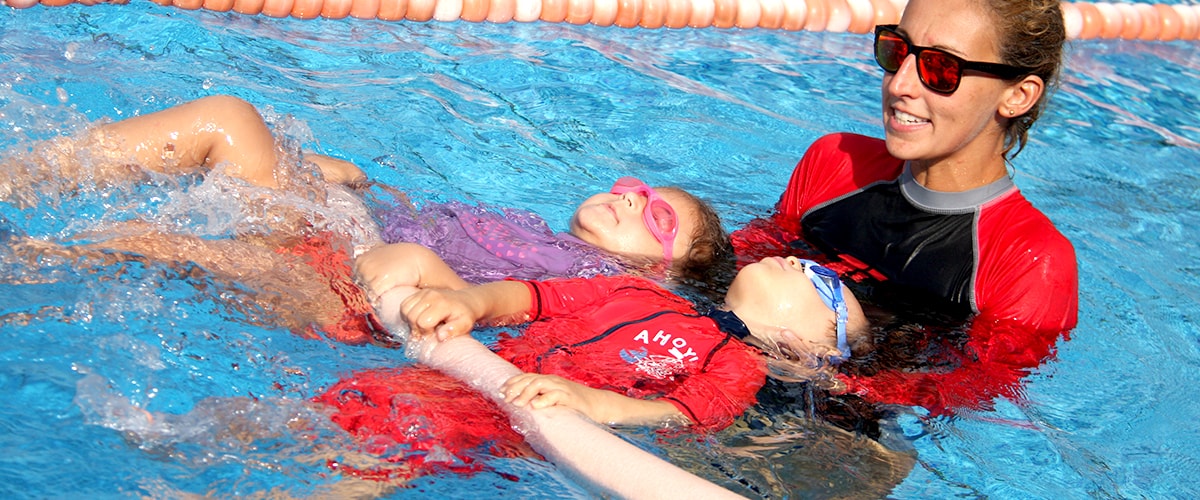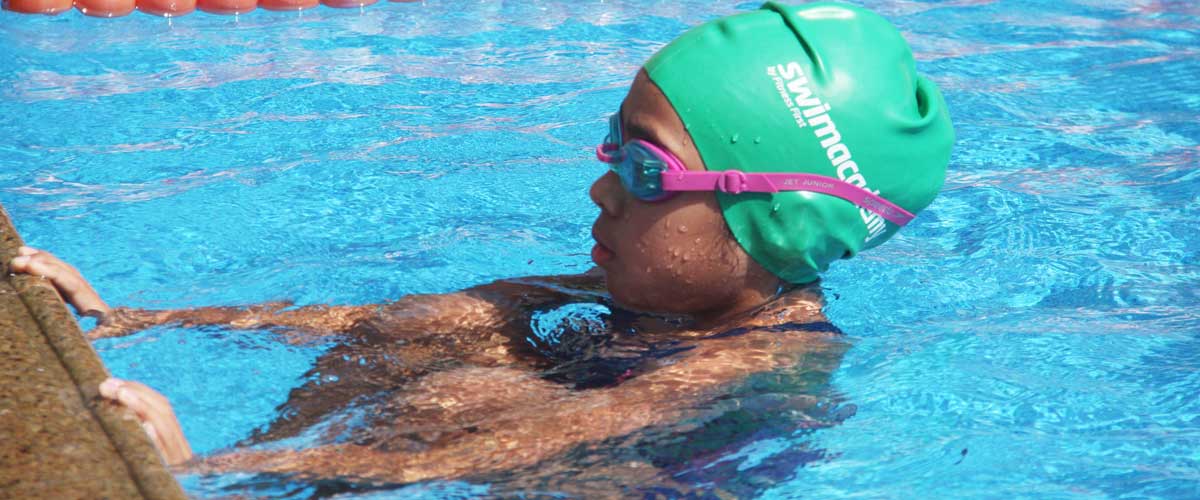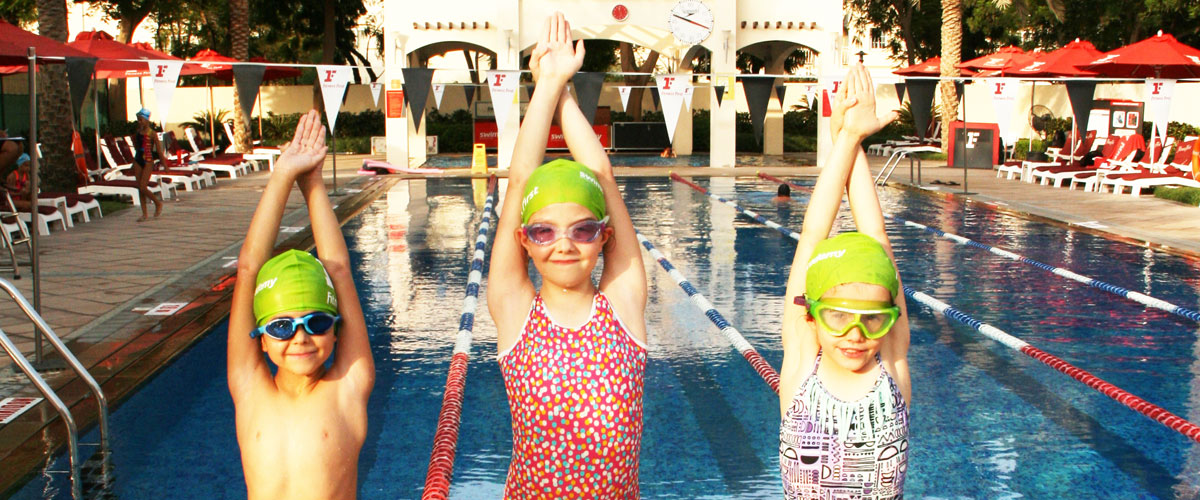 Register NOW
Register the swimmer's details in this form.
Please note the following:
By submitting this form you have read and agreed to the Terms and Conditions attached here.
Masters Swim is available at Town Center, The Lakes Club & Mudon in Dubai only for adults 18 years and older.
The below age requirements are for Swim Academy registrations only.
| | |
| --- | --- |
| Club | Age |
| Al Seef Mall (Abu Dhabi) | 4+ years |
| Burjuman Centre (Dubai) | 3+ years |
| Dubai Media City | 16+ years |
| Mirdif City Centre (Dubai) | 3+ years |
| The Lakes (Dubai) | 3+ years |
| Zero 6 (Sharjah) | 3+ years |
| Town Centre (Dubai) | 3+ years |
| Uptown Mirdif (Dubai) | 3+ years |
| Bawabat Al Sharq Mall (Abu Dhabi) | 4+ years |
| Mudon (Dubai) | 3+ years |
| Al Manzil (Dubai) | 3+ years |